Our Firm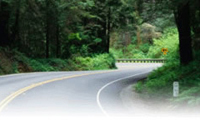 Hahn Financial Group, Inc. believes that financial education is the key to your financial growth. We help guide you down your own personal economic path with financial direction, financial confidence and new financial capabilities. Being a Registered Investment Advisory firm allows our team many choices to help assist you in pursuit of your goals and give you the confidence you need as you navigate the road of your financial future!
Several of the topics that give our clients new capabilities include understanding:
The use of capital in a capitalistic society, enabling you to understand how to potentially grow your money for your own financial future

The time value of money and how to have it work for you, not against you

Risk and investment management, including accumulation, distribution and the legacy phases of your planning

Retirement needs review

401(k) and 403(b)

Estate preservation planning

Multi-generational needs planning

Charitable gifting and needs planning

Wealth retention and protection
Working with your financial goals, we are the Hahn Financial Group, Inc!